MAKE YOUR SHORT STORY HAPPEN
---
The International Screen Academy offers short-term Workshops, Masterclasses and High-School Programs through the year across the globe.
Please see below for upcoming programs. Click your program of interest and you will be directed to EventBrite to book your place.
If you would like ISA to design a program for your school or company, please email us at our Contact Us page.
OVERVIEW
Get your skills on fleek these holidays and immerse yourself in a rigorous Acting Intensive bootcamp. You will cover essential elements for any Actor, including: scenework, movement, voice, monologues, improvisation, group devising and physical & vocal characterisation. If you are passionate about Acting, this is the course for you. Prep for Year 12 Drama Individual Projects, brush up your devising for Group Projects and if you are in Year 10 or 11 – get in now to harness your skills to set you on the best track for all aspects of performance. Don't miss out. Numbers strictly limited.
---
PREVIOUS WORKSHOPS


OVERVIEW
An great actor has the ability to take a character in a screenplay and develop them into a three dimensional, living person. But how does the translation from the page to the screen happen?
OUTCOMES
In this free seminar, screenwriter Simon Hunter will look at the writing process when designing characters and then creating the story from character as opposed to fitting a character into a plot. Participants will learn how to understand the surface character versus true character and how the story creates a narrative for the character to uncover the truth about themselves.
TEACHER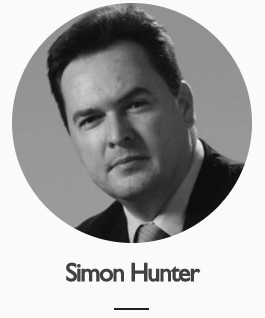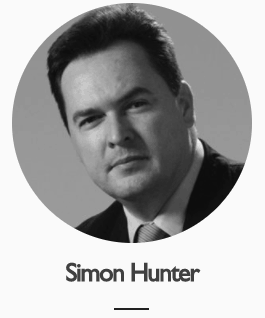 Simon Hunter began his career as a screenwriter and producer. He wrote Twisted Tales: Bonus Mileage, produced by Australian icon Bryan Brown for the Nine Network Australia. Simon's screenplay secured Academy Award winner Geoffrey Rush to star in the episode.
Simon has worked under contract as a writer and producer for Columbia Tristar USA, Columbia Tristar Australia, Fox Family Channel USA, Fred Silverman Productions USA and numerous US and Australian production companies.
His previous positions include Director of the Centre for Film & TV at Bond University and President of New York Film Academy Abu Dhabi and Australia. He has served on numerous arts boards including the Gold Coast Arts Centre and Gold Coast Film Festival.
---


OVERVIEW
This five week intensive is a must for understanding what role the camera plays in delivering self device monologue and text monologue (close-up). Led by one of Australia's finest acting teachers, this course is a must for actors wishing to broaden their skills to focus on Screen Acting.
OUTCOMES
Text analysis.

The Role of the Camera: falling and letting it catch you.

Being comfortable in front of the camera. Finding freedom.

Eye line and marks.

Understanding physical and vocal 'effort' for camera.
TEACHER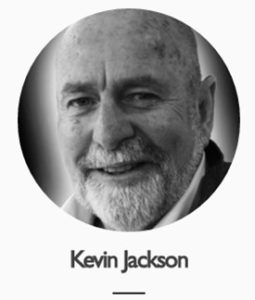 Kevin Jackson graduated from NIDA in 1971. He was a member of the Old Tote Theatre Company from 1973-1974. He has made appearances on ABC Radio & Television, Sydney Theatre Company, Marian Street & Nimrod Theatre Productions. He was a founding member of the Q Theatre.
In 1983 Kevin received a scholarship from NSW Government to study at the American Conservatory Theatre in San Francisco where he directed many plays. He began teaching at NIDA (variously in part and full time capacity) in 1984 until present.
Kevin has also taught at the American Conservatory 1984-2002, NIDA Open Program, Genesian Theatre, Q Theatre, New Theatre, University of New England Summer School, UNSW, Shanghai Dramatic Academy, China and The Actors Centre Australia.
Graduates Kevin has taught include Richard Roxburgh, Baz Luhrmann, Sam Worthington, Cate Blanchett.
---

OVERVIEW
What makes a great audition? What should you expect when auditioning? This Workshop will give you the best shot at standing out from the crowd. Many talented aspiring actors embark on the daunting challenge of auditioning.  With our talented staff of industry experienced tutors, we provide you with specific insight into preparing the best possible audition that will allow you to stand out from the crowd.
OUTCOMES
What to expect at the audition.
Monologue selection.
Character analysis and development.

Attention to voice and physicality.

Managing nerves and stage fright.
Seizing the attention of the audition panel.
Detailed Monologue Direction.
The need for flexibility – have the ability to improvise your monologue on request.
TEACHER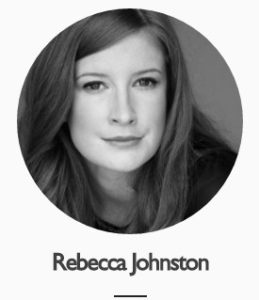 Originally from Perth, WA, Rebecca is a graduate of the National Institute of Dramatic Art (2009) and Edith Cowan University (2004). With 13 years experience across multiple industries, Rebecca is a highly qualified public speaker, corporate trainer, MC, teacher, and mentor.
Rebecca is the Head of Acting at ISA, she is also Director of Course Content at Provoke Performance and Senior Presenter for Enlighten Education.
Rebecca has been a core tutor for NIDA Open's National Adult courses since 2008, and has facilitated corporate training and events for companies including NIDA Corporate, Australian Cancer Council, Sydney Customs, and Integracom (ADF).
As an actor, writer and producer, Rebecca has appeared in theatre, film, television, advertisements, and short films, and a co-founder of Red Rabbit Theatre Company.
---

OVERVIEW
How do great actors find the balance between preparation and instinct in the moment? How do they recognise perfect opportunities on the fly and create some of the most memorable moments in film?
One word: Improvisation
Learn the art of free flow storytelling with one of Australia's most accomplished teachers. Learn the basics of improvisation and how to develop great characters and stories in the audition room, learn how to incorporate feedback instantly and with confidence. 
OUTCOMES
Always offering and never blocking.

Holding and extending moments.

The importance of observation in creating truthful characters.
TEACHER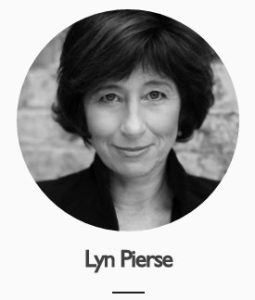 Lyn has taught a generation of actors, teachers, standup comics and students of Improvisation and Acting for over 35 years at; NIDA 22 years, ACA 25 years, Australian Institute of Music 6 years, International Screen Academy 2 years, sessional teacher University of New England, Macquarie University, Drama NSW.
Her Corporate training clients include KMPG, Deloitte,Price Waterhouse Coopers, HSBC, CBA, NAB, the Leadership Consortium. As Theatresports National Coach for Belvoir Company B, she pioneered Theatresports teaching across Australian theatres, universities, communities and schools. Her international work includes introducing Theatresports to New Zealand and Japan. She has taught for UNESCO Chair Romania and Sophia University Tokyo.
Her Acting film and TV credits include; 3rd placed 2016 Tropfest film The ATM, Clown Play: the Bench Project, Rake, How Not To Behave ABC ScreenTime, Balmoral Protection Unit, All Saints, Home and Away and many TVCs. Lyn is the author of the text Improvisation: the Guide.


OVERVIEW
Physicality and the Actor – this workshop covers the foundations of physicality and movement training for the actor. It looks at the importance of physical awareness, presence and in particular the ability to change from the everyday body, through a detailed transformation into character.
OUTCOMES
Physical awareness.

Heightened physical presence.

Non-verbal communication, the power of focus.

Physical ease, release of tension.

Alignment and the neutral body.
Ability to transform physically.
Freedom of physical expression.
TEACHER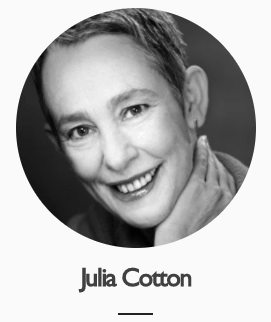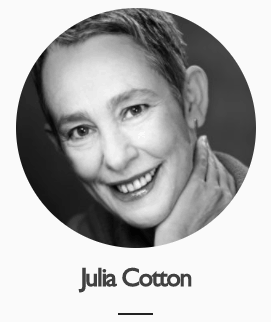 Julia began her career as a classical dancer with The Australian Ballet, later joining the contemporary dance company, Australian Dance Theatre and was a founding member and co-director of Etcetera, a visual performing group appearing in festivals in Australia, Canada, Singapore and the United Kingdom.
As a choreographer Julia has worked with Company B Belvoir – Frogs (directed by Geoffrey Rush), Sydney Theatre Company – The Way of the World (directed by Gale Edwards), Kim Carpenter's Theatre of Image – Exotic Pleasures, The Gypsy Boy and The Australian Ballet – Super Man.
Other choreographic credits include productions by Australian Dance Theatre, Etcetera, Tasdance, State Opera of South Australia and South Australian Youth Opera, Sidetrack Performance Group, Freewheels, Death Defying Theatre and Flying Fruit Fly Circus.
Since leaving NIDA in 2009 Julia has worked as a choreographer.
---


OVERVIEW
What makes a memorable screen test? What can you do to stand out from the crowd? Learn the art of screen testing with some of Australia's finest tutors. This five week intensive course will give you the tools to deliver professional screen tests. In the highly competitive screen industry, learn the key element that will help you get noticed.
OUTCOMES
Learn how to break down the script.

Learn how to identify simple objectives.

Learn how to self test with the most underrated tool we never use: the mobile phone.

Learn the Casting room. The importance of the entry, performance and exit.
TEACHER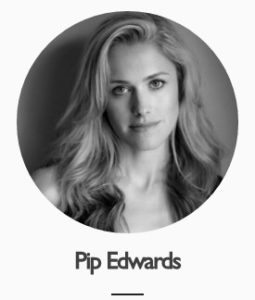 Pip Edwards is a professional actor, film and theatre maker, acting and career coach, casting assistant and entrepreneur. She has a Bachelor of Dramatic Arts (Acting) from National Institute of Dramatic Arts and a Bachelor of Creative Arts (devised work, filmmaking, philosophy and arts management/law) from Melbourne University.
As an actor, Pip plays Dr Anna Griffin on Home & Away. Past television credits include Miss Fisher's Murder Mysteries, ANZAC Girls, Wonderland and Forever Young, feature films "A Few Less Men" (2017 release) Little Black Dress and Who's That Boy, as well as multiple TVCs.
She has trained with many of L.A.'s most notable coaches, including Ivana Chubbuck, Annie Grindlay and with Upright Citizen's Brigade Improvisation School. Pip teaches extensively throughout Australia, including at many of Sydney's most renowned drama institutions. Pip runs a successful private coaching studio, where she coaches and mentors actors for auditions, screen-tests, and business/career/mindset coaching, industry advancement, detailed screen-acting, as well as shooting actors self-tapes.
---

OVERVIEW
Do you feel you have what it takes to make it in the world of Voice Over? In this five week intensive, you will work in ISA's state of the art Audio Studio and discover the world of the Voice Over. Learn how to perform reads with energy and character. You will graduate with original material that you can edit into your own voice reel. 
OUTCOMES
Preparation and warm up.

Cold reading – no rehearsal time.

Types of reads: soft-sell, character and natural reads.

How to assemble a reel.

Students are encouraged to bring a USB to make copies of the voice tracks they record in sessions for their archival.
TEACHER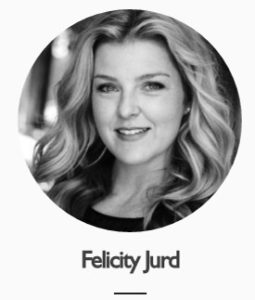 Felicity is a teacher trained graduate of the Atlantic Theatre Company in New York. She has also studied at LAMDA, atyp and holds a BA from Macquarie University (English & French). A child actor, she made her television debut in JNP's Land of Hope (1984) as a core cast member and her ABC Radio debut in Cyclone Tracey (1986). Other screen credits include; A Country Practice, Home & Away, Indigo Lake, Green Means Stop. She can be seen as Cheryl Rose in very popular web series The Horizon. Felicity is best known for her stage show I May Fly (Sydney, London, New York) about radio actress May Pusey (nee Hart). Other theatre credits include: Trust (dir: Robert Bella), Henry V (dir: Antoinette Blaxland), The Hour We Knew Nothing of Each Other, Goldberg Street, Playing with Fire, The Lady's Tragedy, Chambres and many more. She has been featured in many television commercials (voice & visual), and has worked extensively in sound studios. Her client list includes; BBC London, MTV, ITV, Tiger Aspect, Oxford University Press, Cambridge University Press, Macmillan Publishing, GHD Hair, Bubblewitch, Candy Crush, Farm Heroes, ABC Radio, ABC TV's Mediawatch and many more. She can currently be heard as the Translator in BMF Advertising's award winning "Translator" campaign for Aldi Liquor. Coaching credits include; Children's coach on The Lion King, Zoo Story, The Engagement, A Month in the Country, Love & Honour, Care About Us.
---
TERMS AND CONDITIONS
By enrolling in and/or attending a course, you agree to be bound by these Terms and Conditions:
CANCELLATION AND TRANSFERS
You will receive a confirmation email and invoice from Eventbrite acknowledging your registration and payment for the workshop.
Once a course has commenced no refund or credit note is possible.
All cancellations, requests for transfers, substitutions or changes to your registration must be emailed to Ashley.Curry@isasydney.edu.au
If you are no longer available to attend the workshop, another representative is welcome to attend in your place. Please let us know their name and contact details as soon as possible.
If you miss a class, a credit or refund is not applicable, nor is attending a replacement class.
Should ISA need to cancel a course a full refund will be offered.
For all ISA Focus Programs to run, predetermined minimum numbers need to be enrolled. ISA reserves the right to cancel any programs if numbers aren't reached. All enrolled students will be notified of course cancellations 3 days prior to commencement of program.
We will contact you as soon as possible if a workshop is full at the time that you registered. You will be added to the workshop waitlist if this is the case. If positions become available you will be allocated places in order of registration on waitlist. If the waitlist achieves sufficient numbers deemed by ISA another workshop may be organised.
CONDITIONS OF ENROLMENT
You understand and voluntarily assume all innate and obvious risks associated with the course, including, but not limited to all risks of personal injury and any losses caused by or arising from acts or omissions of the course coordinators and staff.
You indemnify us against any proper claims, costs or damages arising from any breach of these Terms and Conditions.
ISA reserves the right to cancel a workshop when conditions beyond ISA's control prevail. In such circumstances, we will notify you as soon as possible and offer you alternatives or refund the registration fee.
While ISA does everything to ensure workshops are held as scheduled, occasionally workshops may need to be cancelled at late notice. ISA is not responsible for travel-related costs that may be incurred as a result of workshop cancellations. Travel bookings must be made with this in mind. We will endeavour to let you know as soon as possible if a workshop is cancelled.
Information provided to ISA will be stored on a database to facilitate provision of training services. If you do not provide all the relevant information, your registration may not be confirmed. Personal details will be used for communication with you and not for any other purpose. Personal details will not be given to anyone outside ISA.
ISA reserves the right to refuse any enrolment as permitted by law or to request a participant to leave a course if they are disruptive, consistently late or have not paid their fees.
ISA may take and use photographs or videos for promotional and archival purposes.
Should ISA staff deem it necessary for an ambulance to be called the cost will be incurred by their participant or their guardian/parent.
Where recordings of classwork are provided, this material remains the copyright of ISA and can only be used by the participant for personal use, it may not be copied, sold, screened publicly or submitted to agents, festivals or for school projects.
Closed in, flat shoes should be worn for all classes.
If you are less than eighteen years old, you and your guardian agree that your enrolment and/or participation in the course is adequate consideration for your obligations set out in these Terms and Conditions and that you and your guardian consider the provisions of these Terms and Conditions to be reasonable and for your benefit.
If you are eighteen years or older you agree that you have read and understood the provisions of these Terms and Conditions.